In English :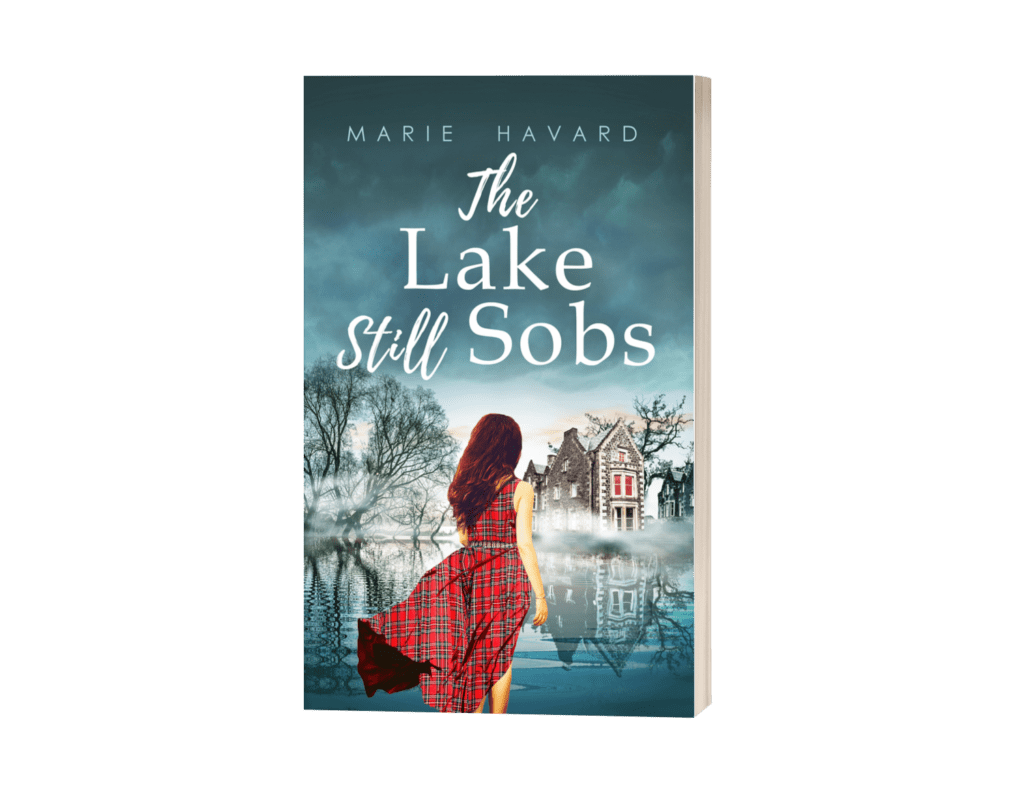 A psychological novel set in legendary Scotland
"The Lake Still Sobs," a gripping novel that takes us deep into Scottish legends and history.
——-
After a perinatal bereavement, Anne leaves everything and everyone behind and arrives in St Andrews, Scotland. There, she moves into a nice house on the lakeside, and tries to rebuild herself.
She soon gets fascinated by the city's rich history. When the old house where she lives turns out to be hiding a terrible secret, ghosts of the past emerge from the shadows… This is the beginning of a quest between reality and legends…
What readers are saying:

• "I was totally fascinated by this book. It leads us into the beautiful country of Scotland and its mysteries. Including legends, historical events and explanations, without forgetting anecdotes, this novel is full of surprises. I even had goosebumps with everything that took place around the lake. The underlying subject, grieving, is well dealt with: heartache, pain, reconstruction, or at least an attempt to rebuild your life." (Amélie B.)
• "A fascinating book for a progressive immersion into a chilling universe." (L'ebookivore)
• "A story that is simultaneously moving and fantastic in the shadowy sense of this word. A beautiful background, legendary Scotland." (Amelie H.)
• "A dark, but captivating novel." (Chocolat Cannelle)
• "A touching and absorbing story." (Les Livres de Nancy)
• "If you're interested in the subject of this book, make sure to read this perfectly written story. […] The construction of this novel is thorough, insidious, terrible and spot on. Bravo! I was expecting a different ending, more commonplace. Far from my representations of this subject, this novel fulfilled me. It's a refined, intelligent and pleasant read." (À la page des livres)
Where to buy it?
The Lake Still Sobs is available to 40 000+ bookstores !
Amazon.com but also…
. in USA & Canada: Barnes and Noble, Walmart.com, Target.com, Chapters Indigo…
. in Australia & New Zealand : Booktopia, Fishpond, The Nile…
. in UK & Europe : Adlibris, Book Depository, Foyles, Gardners, Superbookdeals, The Book Community Ltd, Waterstones…
Enjoy your reading